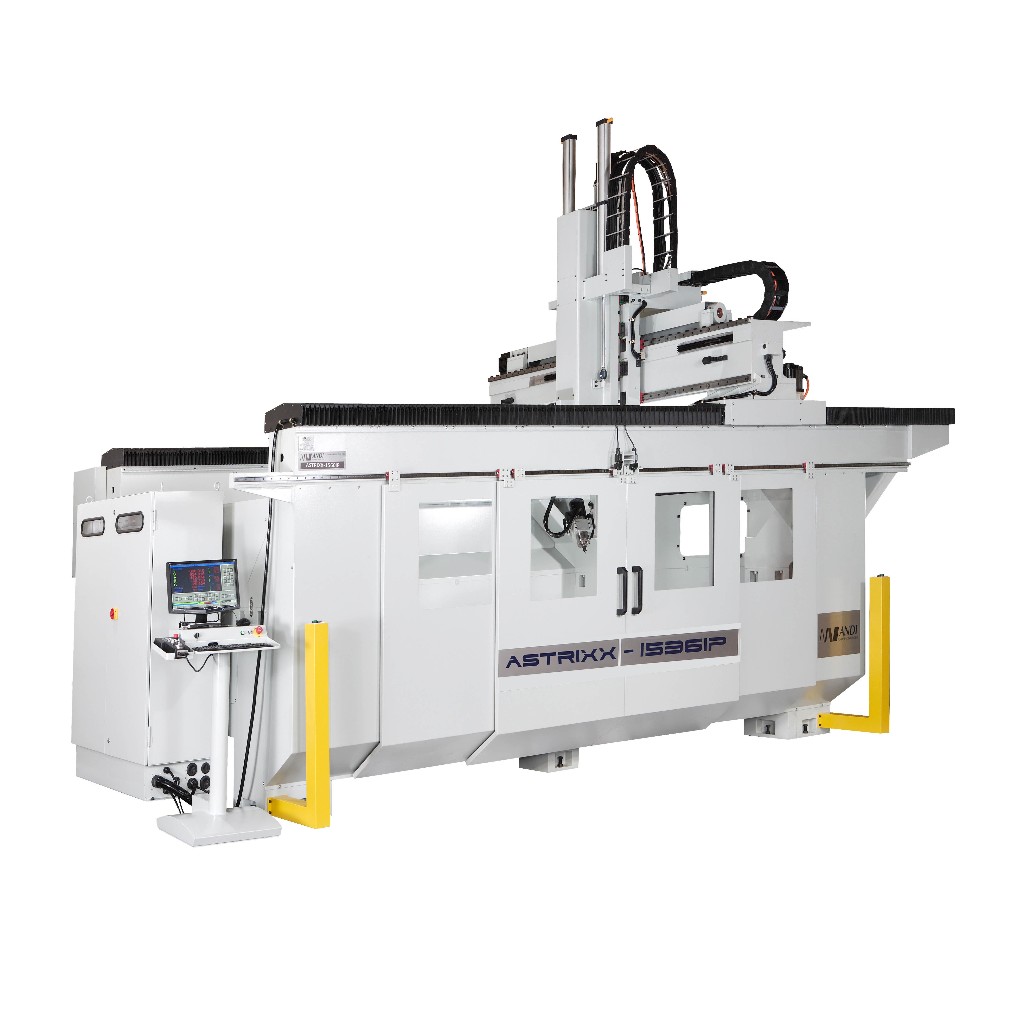 CNC Routers( 5 Axis CNC Series)
ASTRIXX Series
The ASTRIXX is a high speed gantry five axis machining center for high speed trimming and machining of thin gauge plastics, composites and layer materials.

The combination of a highly rigid base, precision gearbox, high accuracy servo systems, high-speed drives and high rpm spindles make the ASTRIXX an ideal choice for machining thin gauge plastics, aluminum and composite materials.

The Anderson dual-zone gantry design provides easy machining access in a compact easy-to-access machine base. The webbed steel substructure remains smooth and rigid while all five axes are in full 5-axis machining mode.

The ASTRIXX 5-axis machining centers sets a new standard in high-speed 5-axis machining.
CNC Routers( 5 Axis CNC Series)
ASTRIXX Series
CNC Routers( 5 Axis CNC Series) /
Video
ASTRIXX Series
| Products Name | Show |
| --- | --- |
| HSC 5-Axis Milling Application (Plastic) | Online View |
| 5-Axis Milling Application (Aluminium) | Online View |
CNC Routers( 5 Axis CNC Series) /
Download
ASTRIXX Series